Lact Claude de SCORRAILLE 's webconference taken from the 6th International Webinar , entitled:
"I was born on the day of Saint Perfect, and I am not the only one".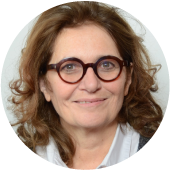 Psychologist, psychotherapist and co-founder of LACT, of which she is the president. She directs the OCD and Anxiety Disorders Cinics in partnership with the European center the OCD Clinic.
Details