October 17, 2023 from 6:30 p.m. to 8:3 p.m.0
MEET US!
Come and discover our training courses in strategic systemic approach, hypnosis and systemic coaching. You will meet trainers from the University of Paris 8 and be able to talk with them!
You are a manager, HRD,
or work in HR, social relations or training departments,
discover our live and distance training with the University of Paris 8
as well as our Diploma to become a Strategic Coach
Based on the systemic and strategic approach of Palo Alto, our interactive remote and live training courses are aimed at actors in the business world who wish to learn problem solving, optimize their strategic communication and their relational leadership and develop skills. to improve the quality of life at work. We offer SHORT TRAINING and a LONG TRAINING COURSE .
Catalog of short company training courses
Long training course
STRATEGIC COACH DIPLOMA
Prerequisites:
BAC
level with clinical practice
153 hours of lessons
3 individual supervisions of 45 minutes
150 hours of personal work approximately
in common core with training in systemic approach - foundations level

Systemic Coach
Certificate Foundations Level
Prerequisites:
having validated
the Foundations level
168 hours of lessons
3 individual supervisions of 45 minutes
168 hours of personal work approximately
+ 147 hours of internship
in common core with training in systemic approach - practical level
Possibility of
University Certificate with
Prerequisites:
having validated
the Practical level
184 hours of lessons
3 individual supervisions
180 hours of personal work
+ 147 hours of internship

relationship clinician diploma
Possibility of
University Certificate with
1 diploma accessible after obtaining the Clinician of the relationship diploma
clinical master's degree
in brief
strategic systemic
Clinical Masters with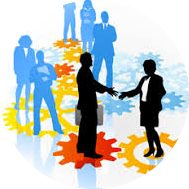 ENEM1 - RPS, Quality of life at work and collective intelligence -  Olivier BROSSEAU, Stéphane SANÇOIS, Isabelle LUGNIER
  (2:00 p.m. - 3:30 p.m. / 4:00 p.m. - 5:30 p.m.)
18-11-2021 - Systemic and strategic approach to quality of life at work and collective interventions 

02-12-2021 - Building and structuring a response to consultation / Case study / Actors present in the complexity of the company 
16-12-2021 - Implementing and producing collectively / The tools of collective intelligence and liberating structure 
06-01-2022 - Implementing and producing collectively (part 2) / Analysis of intervention proposals and supervision 
ENEM3 - Managing Change
  - Roberta PRATO PREVIDE  2:00 p.m. - 3:30 p.m. / 4:00 p.m. - 5:30 p.m. (Paris time) - with simultaneous French translation
2022-02-17 - Change and learning: organizational applications 
10-03-2022 - Resistance to change and resilience at work
2022-04-14 - Strategic disabilities: from planning new strategies to managing side effects 
2022-05-12 - Difficulties in the application of Strategic Problem Solving; How to become a better business partner  
09-06-2022 - Intervening in complex organizations and systems - case studies and supervision 
30-06-2022 - Intervening in complex organizations and systems - case studies and supervision
ENEM2 - Conflicts and double bind
- Robert DILTS 4:00 p.m. - 5:30 p.m. / 6:00 p.m. - 7:30 p.m. (Paris time) - with simultaneous translation in French
05-05-2022 - Conflicts and double binds

2022-05-19 - Conflicts and double binds

2022-06-02 - Conflicts and double binds

2022-06-16 - Conflicts and double binds
The key indicators of our expertise
---
SUCCESS RATE
OF OUR INTERVENTIONS
Our assistance and support systems

---
Our systemic and strategic approach sheds a different light on the nature and treatment of psychological disorders that are encountered in work contexts by addressing them in their relational dynamics as they take place in the present. Thanks to this method, which is both rigorous and creative, our ASSISTANCE DEVICES make it possible to deal with situations that present difficulties (both individual and collective) that affect well-being at work.
COMPANY: Canal + / Le Monde / Warner / Yahoo / Apple / Vivendi / iTunes / Pathé-Gaumont / Télérama / Orange / Altran / France Telecom / Liaisons sociales / Hays / Europages / UTP / APSYS / Banque Générale du Commerce / Banque Maritime / Caisse d'Epargne / Mutex / MNT / MNHN / Mutualité Sociale Agricole / Louis Vuitton / Sport 2000 / Promodes / Aquamarine / ESAT de Alberti / Itema srl ​​(Italy) / Pasteur Merrieux / Orkyn / Danone / Eau de Paris / Elis / Groupe Perrier / ANPAA / BPI / Ministry of Equipment, Transport and Tourism / CCI of Rouen, Paris / EM Lyon / Centrale Paris / ESCP / ND Grandchamps / SNCF / Thomson / RATP / Nexter / National Center for Public Service and Territorial
CITIES, DEPARTMENTS & REGIONS: Paris (75) / Arcueil (94) / Champigny (94) / Alpes Maritimes General Council (06) / Seine et Marne General Council (77) / Seine Saint Denis General Council (93) / Council General du Var (83) / Les Pavillons-sous-Bois (93) / Le Perreux (94) / Rungis (92) / Meudon (92) / Rueil-Malmaison (92) / Saint-Denis (93) / Saint-Ouen (93) / Sevran (93) / Val de Reuil (27) / Vitry-sur-Seine (94)

 
This training has really changed my way of approaching situations, of conducting interviews with my interlocutors. Today I am able to handle a certain number of situations on my own and defuse them quickly.
I consider this training to be the most serious and comprehensive in terms of strategic systemic intervention currently available, carried out by the best international specialists.
The training offers the possibility, even remotely, to carry out exercises in small groups or in large groups as if we were still all face to face. The exercises done over the course allow you to measure the progress made over the assimilation of the concepts presented.
The speakers of LACT by the control, the expertise and the quality of their methodological approach were able to develop a real animation of group and impulse a positive dynamics.
It is a very interactive training, online. Great for those who live on the other side of the world! The very high quality speakers and the team are very positive points.   
I liked the richness of the content, the knowledge and the contribution of the international speakers. The operation of the ZOOM platform is super fluid and allows you to meet virtually. Individual supervision is formative and allows you to progress faster.   
The content is well balanced with theory and practice. The flexibility of the web in no way hinders the quality of presence. I also liked the variety of speakers offered.   
I realized all the interest of the systemic approach which makes it possible to work with the person who wants to change the situation and not necessarily with the person identified by the organization as having a problem.
This teaching is consistent, precise, deep, practical, effective and emotionally correcting! Pure happiness! I liked the very rich marriage between learning through experience and the academic dimension.   
I appreciated the quality of the speakers and the educational aspect of the training.  
External or internal coaches, professionals in the HR function and other types of stakeholders in the fields of occupational health in the broad sense, could with great interest benefit from such training promoting a psychological approach. global, contextualized and systemic of complex human and relational situations.
I found this online learning to be practical (saving time, etc.). Everything is well organized (reminders, links ...) it's really nice.
When I signed up, I had some concerns about how remote learning would work. But it is a complete success! Thank you for this year rich in learning which has already demonstrated its effectiveness in practice and which has brought me new skills!
I particularly appreciated being able to put the method into practice in my office from the first year of training. I was delighted to see the availability and responsiveness of the teachers.
I particularly appreciate the interactivity facilitated by the ZOOM tool, the practical application of theoretical notions as one goes along as well as the work in sub-groups. The international speakers and the diversity of the participants (jobs, countries, approach, etc.) is also a positive point in this training.  
The platform is easy and intuitive.
Discovering the systemic and strategic approach of Palo Alto through this training allows you to acquire the keys to a different perception of problem solving. The strength of this approach is such that in a short time, we get into the logic and we gradually appropriate the systemic grid, so much so that it even becomes present in everyday life or in business.
A practical and efficient interface that allows you to easily navigate through the different tabs.
The speakers are of excellent quality and very attentive to the learners. The very different profiles and personalities add to this overall quality. The content is rich.  
The training gave complete satisfaction as much by the professionalism of the speakers, the quality of their interventions, the adaptability to the multidisciplinary institutional public, the great availability to provide any additional information requested by the people in training as by the nature of the theme addressed.
This "indirect" approach is, from my point of view, very often useful or even necessary in business. The first 2 years, Initiation and Practice, were extremely dense in terms of theoretical contributions and very rich from the point of view of the diversity of the speakers and the quality of the exchanges and scenarios.
The speakers, of high quality, come from the four corners of the world: they share their experience with conviction and passion. A rich experience that opens up infinite perspectives and just waiting to be consolidated... Can't wait for the 2nd year!
The professional relationship that the course makes it possible to establish with occupational medicine and prevention is entirely relevant and truly meets the needs for consultations on suffering at work and the resolution of the most worrying cases.
The approach methodology offered by LACT to psycho-social disorders in the company, both individually and collectively, has enabled us to provide solutions to complex situations. 
The courses, very lively and rich, are led by a passionate and motivated team who really care about making known and transmitting this strategic systemic approach.
LACT thanks to its methodology has arrived at convincing results, allowing reflection, but also the management of critical situations. As Director of Purchasing, Sustainable Development and Logistics within a new group, AP-HP. Sorbonne University, I can only recommend this training firm.
It is the systemic interventions that place the interaction of the individual with his environment at the center of the concerns of therapists. They offer tools for evaluating the interactional modes and their links with the various disorders from which an individual may suffer, as well as tools for therapeutic intervention.
I allow myself to strongly recommend it to those who wish to progress in the field of the social field.
The web conference format is really effective for carrying out this training with your professional activity and it allows you to follow the courses even on the move.
This web-training is provided via an innovative system, in total interactivity, combining theory with a lot of practice, from the start, in order to allow participants to assimilate the concepts and make them concrete.